Although most people argue that pure luck is the foundation of all casino games, there are some experienced players with a professional gambling career. These gambling experts agree that winning at land-based or online casinos requires a great deal of expertise and gaming experience.
We've looked back over the years and we've put together a list of the richest gamblers of all time in honor of these masterminds.
Let's find out more about these well-known gamblers now, shall we?
Andrew Beal
Net Worth: $9.3 billion
Famous for playing: Poker
Daniel Andrew "Andy" Beal (born November 29, 1952) is an American banker, businessman, investor, and amateur mathematician.
Beal was involved in high-stakes poker games against professional players during trips to Las Vegas between 2001 and 2004. The games had a Texas Hold 'Em poker limit of $100,000 to $200,000. Beal won one of the biggest single hands in poker history, $11.7 million, at the Las Vegas Bellagio on May 13, 2004. The games were chronicled in the Michael Craig book The Professor, the Banker, and the Suicide King: Inside the Richest Poker Game of All Time.
Although the games described in Craig's book ended in 2004, Beal returned to Las Vegas from February 1-5, 2006 to take on "The Corporation" again at the Wynn Las Vegas Casino in a $50,000/100,000 Limit Hold 'Em match. Opponents included Todd Brunson, Jennifer Harman, Ted Forrest, and others.
Beal was down by $3.3 million on February 5, 2006. He then returned to the Wynn Casino a week later and, during regular poker sessions from February 12-15, won around $13.6 million from the Company. On February 21-23, the games resumed, with world poker champion Phil Ivey representing the Company against Beal at limits of $30,000/60,000 and $50,000/100,000.
Beal lost $16.6 million to Ivey during those three days. According to Jennifer Harman, the games went as high as $100,000/200,000,000 during a Poker Podcast interview with Daniel Negreanu on October 26, 2016.
Andrew Beal net worth
As of 2021, Andrew Beal's net worth is estimated to be around $9 billion. He has amassed his wealth through a combination of savvy investments in various industries, including real estate, oil and gas, and finance. Beal is the founder of Beal Bank, which is one of the largest privately-owned banks in the United States, with over $8 billion in assets.
Bill Benter
Net Worth: $100 million annually
Famous for: Blackjack, horse racing
Bill Benter, a mathematical genius, studied physics at university and, after graduation, chose to use his ability to count cards at blackjack tables. In fact, with the little assistance of Edward Thorp's book, he improved his methods.
Benter ended up being banned from most of the Las Vegas casinos after 7 years of taking the house down, and moved to Hong Kong. While living in Asia, he developed a formula along with Alan Woods that later helped gamblers forecast the outcome of horse races.
More specifically, he helped establish the first software-assisted gambling operation in the world, which is regarded as one of the most popular. Bill Benter is rumored to make $100 million annually, sometimes raking in $5-$10 million on a single racing day, making him the world's richest gambler.
In addition to being one of the most prominent professional gamblers, he is also regarded as a philanthropist and a significant contributor to political parties and charities.
Bill Benter net worth
As of 2021, Bill Benter's net worth is estimated to be around $1 billion, making him one of the wealthiest professional gamblers in the world. Benter is known for his sophisticated computer algorithms and statistical models, which he uses to analyze horse racing data and make highly accurate predictions.
Tony Bloom
Net Worth: Estimated combined net worth - up to $1.7 billion
Famous for: Sports Betting and poker
Anthony (Tony) Bloom is the legend of poker and the chairman of a football club. He is the director of Starlizard, the UK's largest gambling advisory syndicate, a business that is estimated to make hundreds of millions of pounds annually.
To produce football odds that are far more accurate than those provided by bookmakers, the employees of the organization use complicated methodologies, as well as their knowledge of the game. In order to beat the competition and produce long-term winning returns, these odds are then sold to certain punters.
Bloom took charge of the football club Brighton & Hove Albion in 2009 and oversaw promotion into the Premier League in 2017. It is estimated that he spent more than £ 200 million in Brighton, while also giving £93 million in 2011, so that the club could move into a higher-capacity modern stadium.
When he used his pocket money to spin the reels of the fruit machines that continued into his teenage years, Bloom began gambling as a boy. He also used a fake ID when he was 15 to make a few bets on the meagre one. He decided that he wanted to become a professional sports bettor and join the circle of rich gamblers after working as an accountant, and later as a trader.
Tony Bloom net worth
As of 2021, Tony Bloom's net worth is estimated to be around $1.4 billion. He has amassed his wealth through a combination of successful gambling ventures and smart business investments.
Leon Tsoukernik
Net Worth: Estimated $1 billion
Famous for: Poker
The world of gambling has always been associated with glitz, glamour, and high stakes. While some gamblers may lose everything they have, others make fortunes through their gambling pursuits. One such gambler who has gained worldwide recognition for his incredible net worth and gambling success is Leon Tsoukernik.
Born in Czechoslovakia in 1973, Leon Tsoukernik is a self-made millionaire and a well-known figure in the gambling industry. He started his career as an entrepreneur in the early 1990s and founded a company that specialized in importing and selling high-end furniture. However, his passion for gambling led him to venture into the world of casinos.
In 2003, Tsoukernik opened his first casino, Casino Bellevue, in the Czech Republic. The casino was a massive success, and it paved the way for him to open more casinos in different parts of the world. Tsoukernik's biggest and most well-known casino is the King's Casino in Rozvadov, Czech Republic. The casino, which boasts of being Europe's largest poker room, has hosted some of the world's biggest poker tournaments, including the World Series of Poker Europe.
Tsoukernik is not just a successful casino owner but also an avid gambler himself. He is a regular at high-stakes poker tournaments and has won millions of dollars through his gambling pursuits. In 2016, Tsoukernik made headlines when he won a staggering $2.5 million in a single night at the Aria Resort & Casino in Las Vegas. His love for gambling is so great that he once reportedly lost $3 million in a single night of playing poker at the Bellagio Casino in Las Vegas.
Tsoukernik is not just a successful businessman and gambler but also a philanthropist. He is known for his charitable contributions and has donated millions of dollars to various causes. In 2018, he donated $1 million to the victims of the Las Vegas shooting, which was one of the deadliest mass shootings in U.S. history.
Leon Tsoukernik net worth
According to Celebrity Net Worth, Tsoukernik's net worth is estimated to be around $1 billion. He is one of the wealthiest gamblers in the world and is known for his lavish lifestyle. He owns several luxury cars, including a Rolls-Royce Phantom and a Lamborghini Aventador, and is also an avid art collector. His collection includes works by famous artists such as Salvador Dali and Pablo Picasso.
Paul Phua
Net Worth: $350 million
Famous for: Sports Betting and poker
Wei Seng 'Paul' Phua (born 29 April 1964) is a Chinese businessman and poker player from Malaysia. Phua is a VIP junket casino operator who hosts high stakes gaming in Macau on a regular basis. Phua was dubbed "A Legend in the Gambling World" and the "World's Biggest Bookie."
Phua had a career in Macau as a VIP junket operator and was a San Marino ambassador to Montenegro.
He partnered with Steve Wynn in 2006, who opened Wynn Macau and expanded Wynn's business.
He frequently hosts high stakes gaming where a net worth of USD $1 billion is reportedly built up.
Phua did not start playing Texas hold 'em until he was in his 40s. High stakes cash games in Las Vegas started heading to Macau in 2010, where players such as Tom Dwan, Phil Ivey, Chau Giang, Patrik Antonius and John Juanda began playing.
By 2011, Macau had entered the games of other professional poker players. From these players, Phua played and learned.
Phua was involved in the biggest televised cash game pot of all time in September 2018, winning $2.35 million against Tom Dwan.
Paul Phua net worth
As of 2021, Paul Phua's net worth is estimated to be around $350 million. He has amassed his wealth through a combination of successful gambling ventures and smart business investments.
Richard Yong
Net Worth: $1.2 billion
Famous for playing: poker
Seng Chen "Richard" Yong (born 25 December 1957) is a Malaysian businessman and poker player.
Richard Yong, a fellow Malaysian and Phua's business partner in the Macau poker world, famously said, "I only play poker for fun, so there's no risk," after winning $1.2 million to finish eighth in 2012 in the $1 million Major One for One Drop.
Of course, playing a $1million event on your own money is almost unheard of in the west, but it's 'chump change' to data mining and IT-magnate Yong and the fearless play it allows has brought him success in the high-roller tournament and cash game world.
Richard Yong net worth
As of 2021, Richard Yong's net worth is estimated to be around $1.2 billion, making him one of the wealthiest professional poker players in the world. He has amassed his wealth through a combination of successful business ventures and his poker earnings.
Yong is a regular participant in some of the world's most prestigious poker tournaments, including the World Series of Poker and the Triton Super High Roller Series. He is known for his aggressive playing style and his ability to make bold moves at the poker table.
Edward Thorp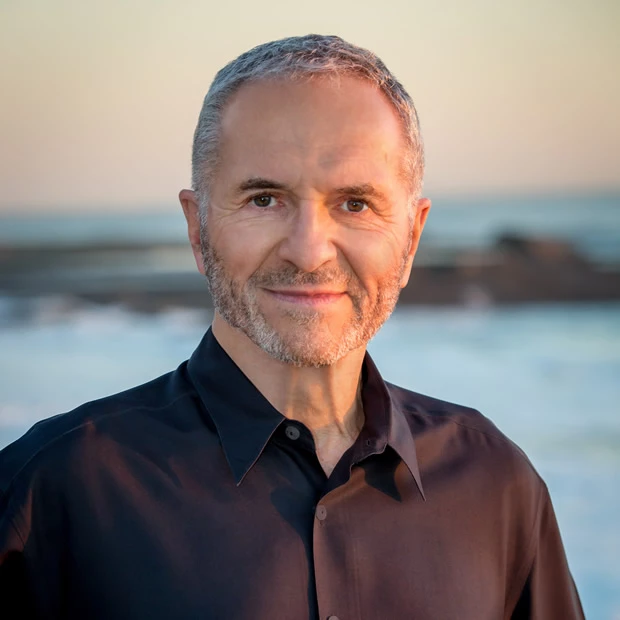 Net Worth: $800 million
Famous for playing: Blackjack, Baccarat
As a professor of mathematics with a master's degree in physics and a doctorate degree in mathematics, Thorp's intelligence was above average. Edward Thorp invented the original method, regarded as "the father of card counting" and later used it in real-world scenarios.
In addition, he is the author of the book: "Beat the Dealer: A Winning Strategy for the Twenty-One Game," which outlined his card counting and his innovative point system that has been used widely by card players around the world. He was the first player to use a computer simulation to create his blackjack tactics, and later pioneered methods of card counting that helped significantly increase the chances of players.
In a systematic way, Thorp learned blackjack and extensively analyzed every aspect of it. When he started winning the crazy sums of money that filled his pockets with cash, he became the draw for casino bosses. Thorp subsequently applied his intelligence to the stock market and made a fortune in hedge funds and shares.
Edward Thorp net worth
As of 2021, Edward Thorp's net worth is estimated to be around $800 million. He has amassed his wealth through a combination of successful business ventures and his contributions to the finance industry.
Andrew Black
Net Worth: $200 million
Famous for: Horse racing and bridge
Andrew Black, a British entrepreneur, is a keen owner of racehorses and a talented bridge player. He co-founded Betfair, the first and largest betting exchange in the world.
Black worked in a derivatives company when he was young, but became more and more successful as a gambler, finally gaining enough money in winnings to give up work and concentrate for a while on gambling as a full-time occupation. He made a decision to set up a software company as gambling did not provide him with enough financial support. He sometimes played bridge with Wray at that time and showed him a prototype he had programmed that attracted the attention of Wray and prospered in securing Wray's interest and investment.
Betfair was introduced by the two of them in 2000. In 2010, Betfair was listed on the London Stock Exchange at a share price of £13 (which valued it at £1.4bn), making Black's 15 percent share worth around £200m.
Andrew Black net worth
As of 2021, Andrew Black's net worth is estimated to be around $200 million. He has amassed his wealth through a combination of successful business ventures, including his involvement with Betfair.
Zeljko Ranogajec
Net Worth: $600 million AU
Famous for: Blackjack, horse racing, keno, sports betting
Known as "The Joker" around the world, and one of the world's wealthiest gamblers, Zeljko Ranogajec is a master mathematician who studied banking, finance, and tax rules. With an approximate annual betting turnover believed to be over $1 billion, he is a prominent Australian businessman and professional gambler. While he enjoyed playing various poker games, Ranogajec mastered blackjack card counting and, while placing bets at casinos in Australia, began making money. Holding a keno record of winning $7.5 million, he's regarded as one of the richest gamblers in the world.
Ranogajec was studying Commerce and Law at the University of Tasmania in the 1980s, according to the Daily Mail, when he collaborated with a young mathematician, David Walsh, to cash in at the casino. While horse racing is the primary focus of Ranogajec, sports betting is an area of interest as well. This middle-aged man is trying to keep his life private, despite spending nearly $3 billion on gambling every year.
Billy Walters
Net Worth: $200 million
Famous for: Sports betting
William Billy Walters, whose net worth is valued at $200 million, makes around $15 million a year. What's odd is that, making bets as high as $3.5 million, he is a high roller gambler. Walters launched the Machine Community in the 1980s, which was used to evaluate sports performance.
With a 30-year winning streak, Walters has faced just one losing year for nearly 40 years. Walters also used other individuals (including famous actors) to place bets on his behalf due to his reputation and being one of the most famous gamblers in history.
He lost his biggest bet in 2017 when, after using non-public data from Thomas C. Davis, a board member of Dean Foods, he was found guilty of insider trading. Walters even faced some prison time, but the case is being challenged at the moment.
Eric Persson
Net Worth: $400 million
Famous for: poker
Eric Persson is a well-known name in the world of gambling and poker. He is the owner of Maverick Gaming, a rapidly growing gaming company that operates casinos and card rooms across the United States. Persson's passion for gambling and poker dates back to his teenage years, where he would often sneak into underground poker games in his hometown of Stockholm, Sweden.
With over 20 years of experience in the gaming industry, Persson has become a highly respected figure, known for his business acumen and strategic thinking. Under his leadership, Maverick Gaming has seen tremendous growth, acquiring several casinos and card rooms across the US in a short span of time. The company's success has also led to Persson being named among the top 100 gaming executives in the world by the prestigious Global Gaming Business magazine.
Eric Persson net worth
Persson's success in the gaming industry has also translated into significant wealth, with his net worth estimated to be around $400 million. However, despite his success, Persson remains grounded and focused on the future, with plans to continue expanding Maverick Gaming's operations and making a positive impact in the communities where the company operates.
Terry Ramsden
Net Worth: $200 million
Famous for: Horse racing
Terry Ramsden is an English businessman and gambler known for his knowledge of the Japanese stock market and horse betting. In 1984, he bought Glen International, an Edinburgh-based business with a modest annual turnover of £ 18,000, and he raised his sales to £ 3.5 billion annually within three years, taking him to the top of the rich lists of the UK. In addition to being described as the most successful gambler with costly cars, props and racehorses, Ramsden owned 30 percent of the Chelsea football club and all of Walsall FC at one point.
He was detained in the United States in 1991 and was jailed for 6 months while facing deportation to the United Kingdom. His debt rose to £ 100 million, and in 1992, Ramsden declared bankruptcy. He pled guilty a year later and obtained a suspended sentence of two years. He was sentenced to 21 months in jail but served 10 after it was discovered that Ramsden violated the Insolvency Act in 1997 and was hiding £ 300,000 worth of properties. He was also required to pay court fees of £ 10,000.
Phil Ivey
Net Worth: $100 million
Famous for playing: Poker
Phil Ivey is known often as "the Tiger Woods of poker" for making his fortune playing the game. With over $100 million in net worth, he is one of the most successful gamblers of our day. Phil Ivey became the youngest player to win 10 World Series of Poker bracelets at the age of 38, one World Poker Tour title, and played at nine final tables on the World Poker Tour.
Phil Ivey was deemed to be the GOAT of poker, with more than $15 million won in live tournament earnings, and on top of the poker world with the greatest poker face known to the game.
As a divorce settlement, his ex-wife Luciaetta received millions of dollars in 2009, earning millions of dollars. She received a purse collection valued at more than $1.2 million, jewelry valued at about $1 million, $180,000 in monthly alimony payments, half of the proceeds after their home sale, and 40 percent of all business interests, according to numerous tools.
Chris Ferguson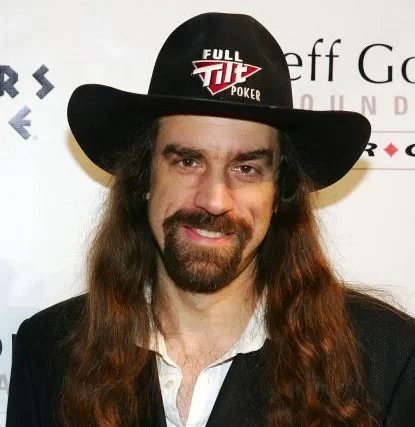 Net Worth: $80 million
Famous for playing: Poker
Chris Ferguson joined the circle of the best professional poker players in the USA, and the whole world, after winning six World Series of Poker tournaments, as well as the 2000 WSOP Main Event and the 2008 NBC National Heads-Up Poker Championship. Interestingly, when he started playing online poker, Ferguson was just 10 when he used fun mode and practiced his gameplay in chat rooms.
Ferguson got his PhD in Computer Science from UCLA when he grew up and ended up establishing a Full Tilt Poker. As the profit from Ferguson's business hit great heights, the Alderney license from Full Tilt Poker was revoked, as it turned out that the founders - Ferguson, Howard Lederer, and Rafe Furst - took out the money from customers for personal purposes.
When Ferguson reached a settlement with the Department of Justice in 2013, the lawsuit was settled in 2013, promising to pay back a portion of the funds owed to players. The current net worth of Ferguson is estimated to be around $80 million.
Doyle Brunson
Net Worth: $75 million
Famous for playing: Poker
Doyle Brunson, who has played for over 50 years, is a veteran American poker pro. He not only played poker professionally, but was also a two-time Main Event World Series of Poker (WSOP) winner, a honoree of the Poker Hall of Fame, and is the author of many poker books.
Brunson won more than $6 million, according to the Hendon Mob, but he gained a lot more when participating in high-stake poker tournaments. In reality, in poker tournaments, Brunson was the first player to win $1 million, plus he won 10 WSOP bracelets during his career.
He revealed in 2008 that he was retiring from tournament poker and he joined the $10,000 2-7 Single Draw at the 2018 WSOP during that summer and came in sixth place, winning nearly $44 million in total.
Howard Lederer
Net Worth: $60 million
Famous for playing: Poker
Howard Lederer is a professional American poker player who has won two Poker Bracelets World Series and two World Poker Tours. Altogether, before winning his first bracelet in 2000 and his second in 2001, Lederer had eight final table appearances at the World Series of Poker.
He formed the company that developed the Full Tilt Poker online gambling platform, along with Chris Ferguson and Ray Bitar. In 2011, Lederer was charged with fraud, but a year later he agreed to settle with the government, losing more than $2.5 million in assets, although he did not agree to any charges.
Lederer played chess as a student and subsequently left the University of Columbia to travel to New York to pursue a poker career. That's when he began to mentor his sister in this game. He also appeared several times on "Poker After Dark" and "High Stakes Poker" as well as made video statements for other competitions. In addition, Lederer contributed to several books on poker strategy, offered poker programming commentary, and for 5 years was on the board of the Poker Players Alliance.
Elton Tsang
Net Worth: $50 million
Famous for playing: Poker
Elton Tsang Ka-wai (born 1980) is a Hong Kong-based Canadian poker player from China. Considered one of the five best Asian poker players, with his participation in many historic achievements, Tsang has achieved icon status in the international poker scene, including: 1) his role in founding and organizing the first ever live poker tournament in Macau, China, 2) his winning the third highest prize in the history of poker tournament (€ 11,111,111).
Tsang sprang to public attention after he went public about an ill-fated private game with Leon Tsoukernik, one of the best players in the east, subsequently alleging that the Czech casino owner declined to pay up €3,365,000 of his losses. Some years ago, Tsang found himself in trouble with a 'private casino' he was operating, the outcome being a suspended prison sentence. He claimed in an interview with Calvin Ayre:
"I would say at one point the debts (owned by Tsang) reached over a hundred million Hong Kong dollars (USD$12.7 million)" and with approximately $13 million in reported poker winnings and "investments in IT, travel agencies, and internet companies," it is unlikely that he would be worth less than $50 million.
Elton Tsang net worth
As of 2021, Elton Tsang's net worth is estimated to be around $50 million, making him one of the wealthiest professional poker players in the world. He has amassed his wealth through a combination of successful business ventures and his poker earnings.
Jonathan Duhamel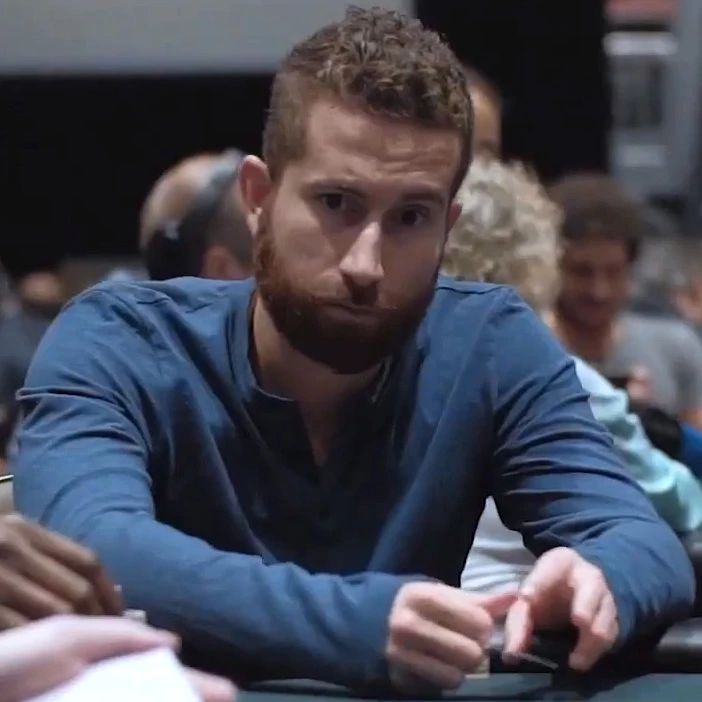 Net Worth: $32 million
Famous for playing: Poker
Jonathan Duhamel has won 3 WSOP bracelets in his career and is best known as the 2010 World Series of Poker Main Event champion. It's reported that Jonathan Duhamel's net worth is $32 million.
What is noteworthy about Duhamel is that when he captured the 2010 Main Event title, he beat John Racener's heads-up, winning $8,944,310. He became the first Canadian player to take the Main Event bracelet in doing so. Since Duhamel is a major fan of the Montreal Canadiens, he agreed to donate $100,000 of his winnings to the Montreal Canadiens Children's Foundation, which happens to be the largest individual donation ever made to the organization so far.
Wang 'Shanghai Wong' Qiang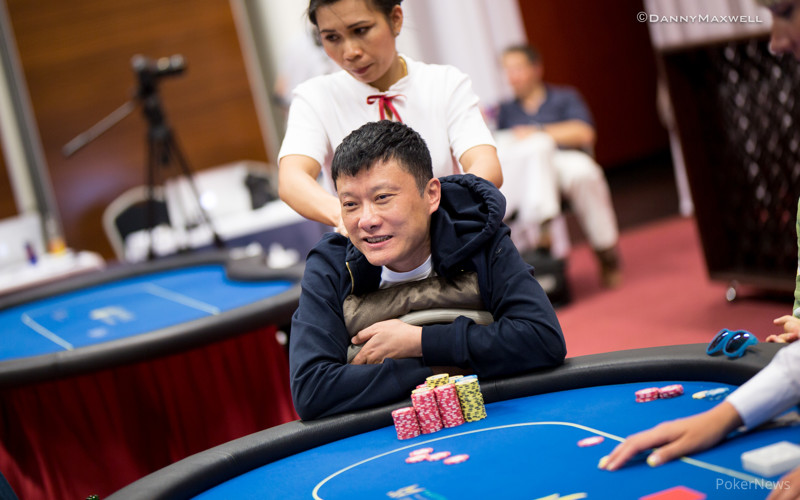 Net Worth: $4 million
Famous for playing: Poker
When he took on the big boys in Montenegro, the guy with one of the best nicknames in the poker world proved he was no mean player-his fearless play a joy to watch, but perhaps the ultimate reason he didn't walk away with millions in his pocket...
As with many of the best Asian players who often don't go too far west to play, Shanghai Wong is an enigmatic character, described as such by Elton Tsang:
"No one sees him very much, no one knows him. But the guy here is a genius. He's probably one of the world's best players."
Wang Qiang net worth
As of 2021, Wang Qiang's net worth is estimated to be around $4 million. She has amassed her wealth through a combination of tournament winnings and endorsement deals with major brands such as Nike and Wilson.
Patrik Antonius
Net Worth: $4 million
Famous for playing: Poker
Patrik Antonius, who was born in Helsinki, Finland, had always wanted to become a professional tennis player but had to leave because of his back injury. Out of curiosity, he started playing poker at a nearby casino when he was 18, where he discovered his poker abilities. Antonius began entering major poker tournaments at one stage as he enjoyed playing card games with friends and ended up participating in the European Poker Tour and World Poker Tour. Antonius wanted to move to Las Vegas to concentrate exclusively on the game as he progressed to playing online poker.
By 2016, Antonius made over $17 million playing online poker, earning the largest win in the history of online poker in 2009, winning a hand worth over $1.3 million. So far, with cumulative career earnings above $4 million, Patrik Antonius is Finland's top money-maker.
Haralabos Voulgaris
Famous for: NBA Sports betting, Poker
Haralabos Voulgaris (a.k.a. Bob), from the late 1990s to the early 2000s, made betting seem simple, taking advantage of inaccurate odds on total NBA points.
Bob made an absurd sum of money for a winning margin of almost 70% at one point over five years!
He uncovered a mistake in the pricing of the bookies, where the total points for the first and second half of the NBA games is precisely half of the total expected.
Traditionally, more points are scored in the second half of every basketball game as players use more fouls and time-outs, resulting in extra possessions and higher scores.
In the second half, especially when coaches Eddie Jordan, Byron Scott and Jerry Sloan were in play, Bob would take advantage of this edge, taking overs.
He read every move of those coaches, it was so easy for him that it was a joke and it resulted in him staking NBA fixtures over $1m USD on every given day.
He is also a good poker player. According to thehendonmob.com he has $3,091,797 in live tournament earnings. He took part in some of highest televised poker cash games (High Stakes Poker and Poker After Dark).
In 2018 he took on the role of Director of Quantitative Research and Development for the Dallas Mavericks.
Archie Karas
Net Worth: Got close to $40 million, but lost it all
Famous for playing: Pool, Poker
Archie Karas is an American of Greek descent, and another high roller gambler on our list. He spent years in poverty, making him think he didn't have much to lose, so he approached betting bravely. He began earning from the pool at first and from playing poker later.
Karas won more than $40 million from 1992 to 1995, making it the longest winning streak in history with only a $50 wager. What's more, when he tried to turn $10,000 into $17 million just a few months ago and succeeded, he managed to make an impressive turnaround. He was so successful at one point that nobody was able to play against him.
Karas remained famous and well-respected among players even though he nearly went bankrupt in 1995.
But his gambling trip did not end well because, in 2013, he was arrested for cheating in San Diego for marking cards. He was given 3 years of probation and spent 73 days in prison.
See more: Guinness World Records for gambling, History's biggest gambling losses, Two math professors use a roulette computer to defeat the casino