The sons of late Florida casino cruise founder Gus Boulis are fighting for their inheritance in court. Boulis was assassinated by the Mafia two decades ago.
Aristotle and Alexander Hren-Boulis are challenging their father's cousin Spiro Naos, who was given custody of their trust finances before his death.
The brothers accuse the trustee of stealing hundreds of thousands of dollars from the trusts in a legal complaint. They told that they were hesitant to press criminal charges against Naos since he had previously served as a father figure to them.
Konstantinos "Gus" Boulis
SunCruz Casinos' fleet of ships was owned by Konstantinos "Gus" Boulis, who offered "cruises to nowhere." Before Florida legalized casino gambling, Boulis' ships ferried gamblers three miles out into the Atlantic, where the state gambling ban was not legally binding.
When the Greek immigrant came in the United States in the 1960s, he took a job washing dishes in a sandwich shop. He was a partner in the company at the age of 25. After relocating to Florida, he established the renowned Florida Subs restaurant chain before venturing into the casino industry.
Boulis was forced to sell his business in 2000. However, the buyers were the notorious lobbyist Jack Abramoff and his partner Adam Kidan. Later, Abramoff was imprisoned on crimes relating to the SunCruz deal and the Indian lobbying affair.
Abramoff was discovered to have used a forged wire transfer to fool bankers into believing he had paid a $23 million down payment on a SunCruz in order to receive a $60 million loan.
Mafia Hit
Meanwhile, Kidan had engaged Gambino mobster Anthony "Big Tony" Moscatiello as a SunCruz food-and-beverage consultant. When Boulis discovered the bogus wire transfer, he attempted to sabotage the contract. Prosecutors then claimed Moscatiello murdered him because he was afraid of losing the lucrative contract.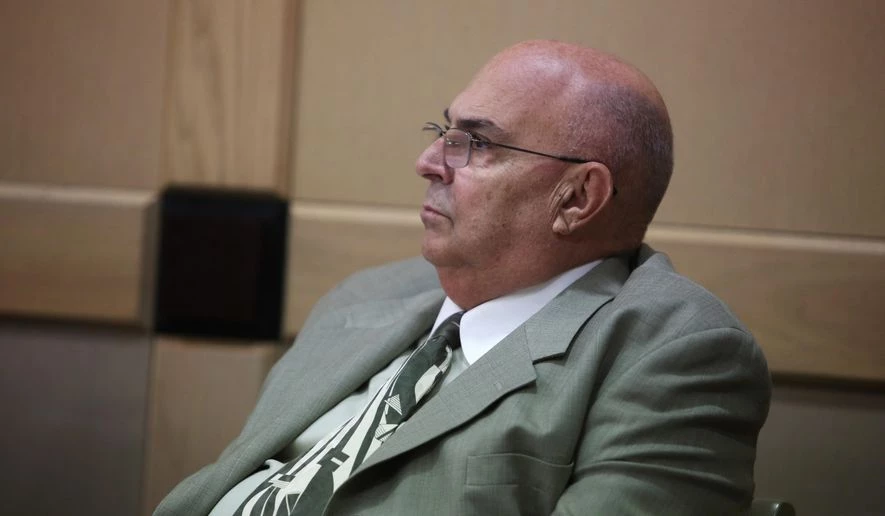 In February 2001, Boulis was discovered shot to death in his automobile in Fort Lauderdale. Moscatiello, along with accomplices Anthony "Little Tony" Ferrari and James "Pudgy" Fiorillo, was charged with his murder in 2005.
Moscatiello, 76, showed no reaction when the jury's decision was announced. He was convicted in July 2015 of murder and murder conspiracy in the fatal shooting of Konstantinos "Gus" Boulis during a dispute over lucrative gambling ships. Trial evidence showed Boulis was shot by a hit man hired by Moscatiello, a reputed member of New York's Gambino crime family once headed by "Teflon Don" John Gotti.
Just before he was sentenced, however, Moscatiello made a short statement to Holmes(judge) denying any role in the killing and contending that the hit man identified by prosecutors is not the actual killer. Anthony "Little Tony" Ferrari, a co-defendant, was already convicted and is serving a life term. After spent more than six years in prison, a third conspirator, James "Pudgy" Fiorillo, pled guilty and testified for prosecutors.
Noulis cared for Boulis's sons, who were 5 and 7 at the time of their father's death. They now argue that their trust in him made it easier for him to steal their money. They're seeking the courts for a million dollars.
The Miami-Dade Circuit Court concluded that Naos failed to perform his duties and violated the brothers' trust by withdrawing the money without their permission. However, the courts have not yet determined how much Naos is responsible for.
Source: https://www.sun-sentinel.com/local/broward/fort-lauderdale/fl-miami-subs-founder-murder-20150702-story.html