Shane Warne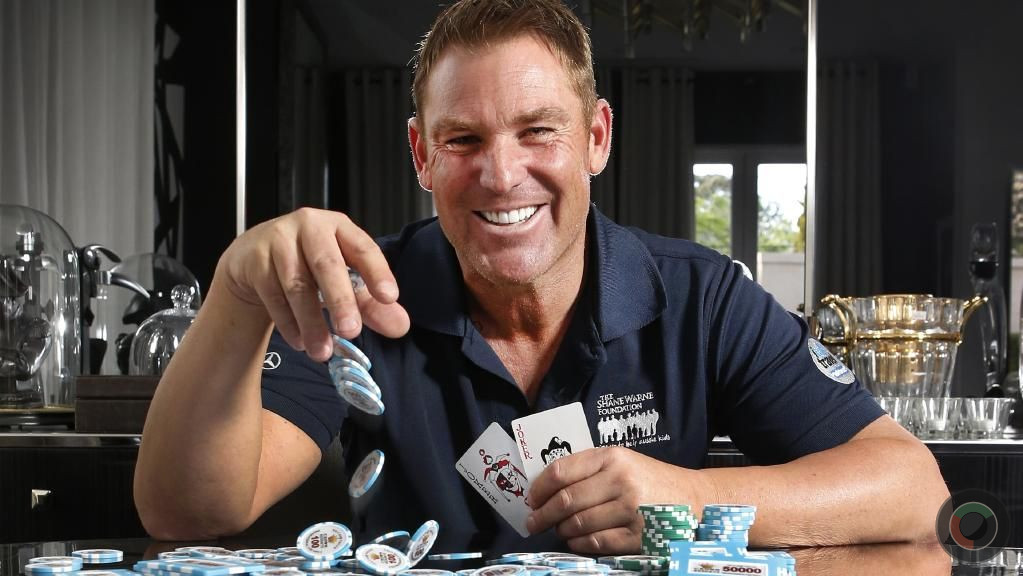 Though Shane Warne may not be a widely known name in the United States, he is a legendary cricket player and is well known around in many countries.
Since retirement from cricket, he has taken to poker and has enjoyed a decent amount of success, with over $152,000 in live earnings.
This include a cash in the WSOP Main Event in 2015, but his closest shot at poker royalty came in 2014 for over $20,000, when he placed 22nd in the WSOP APAC Main Event.
Fatima Moreira de Melo
Fatima Moreira De Melo, one of the most famous professional athletes and poker players, has more than $550,000 in live tournament earnings.
The former Dutch Olympic Field Hockey player is reportedly signed to PokerStars as a Team Pro.
In the 2015 Main Event, the player finished 286th, winning just over $34,000 for her excellent finish.
Paul Pierce
Paul Pierce is one of if not generation's most notable basketball players, and a potential future Hall of Famer, he is still no outsider to the felt.
The favorite game for Pierce is Pot-Limit Omaha (PLO), and there have been a few reports about some of the major PLO games he's been playing in Vegas.
When he made a deep run at the 2013 $10,000 buy-in Pot-Limit Omaha Championship, he put those talents to the test.
Pierce is known for his semi-deep run in the 2014 Main Event. He wasn't able to make the cash, but after running up a good stack on Day 1, he made it all the way to Day 3.
Every summer, Pierce normally takes a trip to Vegas, so if you're at Rio in 2020, be awesome looking for the former Celtics!
Richard Seymour
Richard Seymour, who had a long 12-year career in the NFL, mainly with the New England Patriots, was probably the most notable former athlete to turn to poker.
With New England, he won three Superbowl rings and was named seven times to the Pro Bowl.
Seymour has completely turned into a professional poker player since retirement and is a frequent presence at many of the American and European High Roller Tournaments.
He has more than $577,000 in live earnings, and Seymour made it to Day 5 of the WSOP Main Event just this past year, finishing 131st for just under $60,000.
Michael Phelps
Michael Phelps, an Olympic legend, also happens to be a pretty decent poker player, and he has made appearances in the past at pro tournaments. He has eight cashes Vegas tournaments, according to the HendonMob.
Ronaldo Luís Nazário de Lima
After injury and hypothyroidism, Ronaldo retired in 2011, at the age of 34. The Brazilian striker managed to score a World Cup record of 15 goals despite his fairly early retirement. Overall, he has scored 62 goals for Brazil in 98 international matches. Ronaldo's other accolades include becoming a 3-time FIFA Player of the Year and a 2-time World Cup winner.
According to the HendonMob Ronaldo has $45,760 in live tournament earnings.