Scott "Rumcakes" Ball was born and lives in the United States. From an early age he was engaged in martial arts, but was forced to quit due to epileptic seizures. Scott has had a lifelong passion for video games and esports - he was a manager in gaming organizations even before Twitch.tv came along. Subsequently, he created his small brand "It's Gosu" in 2012.
Hiro said that in those days he often had to live in a "game house" with his charges (from the English game-house - a house that is rented for a short period of time so that a team of cybersportsmen could meet and train in the same room). Then he started playing poker - first at home, then at micro-stakes online, and then at the limits of $1/3 at the casino.
At the same time, he worked as a security guard, then as a manager in the same esports organizations in order to make ends meet. Around 2013, he got a job at Razer, a company that manufactures professional gadgets for esports players. Then, quite by accident, his career took off ...
It happened at the EVO Championship gaming exhibition in Las Vegas in 2014. It brought together the best fighting game players from around the world - Street Fighter, Super Smash Bros, Tekken and so on. By that time, the twitch.tv gaming platform had already appeared for three years.
Scott, who worked in eSports, had good connections with Twitch's top management. At the after-party after the show, he just met the top 2 guy from Twitch. He was a little tipsy, but happily listened to Scott's offer and agreed to the crazy idea - to add the Poker tab to the platform in test mode.
Scott Ball allegedly cheated Hellmuth all along 2020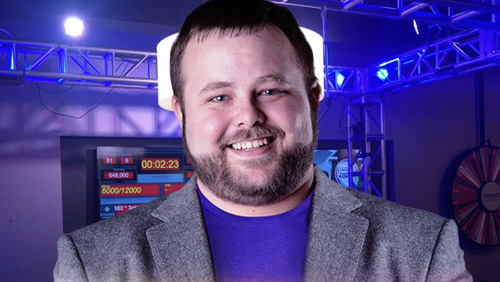 Having gained widespread prominence in the poker community, Rumcakes has established contacts with a huge number of top poker players. So, in 2020, Phil Hellmuth entrusted him with the organization of his private cash game at the limits of $5/10/20. The game was played online, rumored to be in a mobile app. The calculation went post factum through the accountant. Only those who are ready to give action in order to get action, as well as those who are ready to play a couple of hours in non-core disciplines, exotic mix games, were invited.
From the words of Matusov, we learned that:
Ball allegedly intentionally kicked Matusov out of the game, because he was the most skillful and profitable player;
Scott Ball himself began to sit at the $5/10/20 table ($ 20K buy-in), and then raised the stakes in home games to $20/40 ($ 80K buy-in), which made many participants uncomfortable to play;
He asked Helmut to hire his friend as an accountant. He was paid $1000 once a week. Later this "friend" started playing at $20/40;
Scott has been playing with a "accountant" and another anonymous "friend" in constant touch(team playing) since May / June 2020. They took out $700K to $ 850K for 2020 (according to Matusov's estimates);
In December 2020, about a week before Christmas, Scott Ball played 3-max against Phil Nagy with one of his associates. Phil Nagy is the WPN Poker Network Manager. He came to game completely drunk and did not even remember how he lost $270,000 in the evening.
How did you find out that Scott Ball was cheating?
He was betrayed by the same "accountant" with whom they played in collusion. The man said that over time, Scott began to take home games from the "box office" for an additional $5-10K per week, and this was noticed by one of the participants in the game, Marcus Gonzales.
According to Matusow, Phil is unlikely to pursue a fraud and demand money, as he prefers to keep everything to himself and let go of the situation.
Source: https://www.reddit.com/r/poker/comments/l2fn5y/phil_hellmuth_vs_mike_matusow_feud/ https://www.youtube.com/watch?v=jWHxxLzz43E