Poker and sports betting are two of the most popular forms of gambling in the world. While some people prefer one over the other, there are also many who enjoy both. In this article, we will explore the world of poker players who are also sports bettors.
Several notable poker players have their fair share of big sports bets they have made public, and below, along with some of their best sports betting stories, you can see a couple of those big names.
Norman Chad
Normal Chad is recognised as the WSOP voice on ESPN by many, but he's still an active mixed game player.
In his poker playing career, he has won over $85,000, including four WSOP cash and one WSOP final table.
In reality, Chad enjoys betting on the NFL, and if you go to his twitter page every Sunday, you can see him releasing some of his favorite games for the week.
As normal, with each selection, he gives his vibrant review.
Mike Matusow
On the tables, Mike 'The Mouth' Matusow is not seen as much as he used to be, but he's still one of the world's most recognizable poker players.
Matusow has been transparent in many of his vices, including continuing struggles with drug and alcohol addiction. Furthermore, back in the day, Matusow was recognized as a major sports gambler.
Phil Ivey
Phil Ivey, one of the world's most well-known poker players.
Although he has been in the headlines most lately for some of his gambling in the pits over some scandals, he is still known to make a few major wagers on sports games.
Ivey's gamble on the 2015 Seahawks Patriots Super Bowl was one famous story that is well recognized.
As Malcolm Butler sealed a Patriots win with an interception on an unexpected passing call by the Seahawks, many will remember the game for its ending.
At the time, Ivey was in Australia for the Aussie Millions, and he was winning some there, when he took down the $250,000 buy-in event for over $1.7 million.
Ivey famously said after his victory that he was still down on the day, due to the fact that he had a huge bet on the Seahawks to win. If you think you were shocked that the Hawks passed the ball, how do you think Ivey felt about the call?
Erick Lindgren
Erick Lindgren, one of the most popular poker players after the initial poker boom, won more than $10 million playing poker. His passion of gaming reaches beyond the poker room, as he is perceived to be a gambler of excellent sports and props.
Another famous story claims that with the aforementioned Phil Ivey, where Lindgren had to play four rounds of golf in one day.He had to do so in the 100 degree heat of Las Vegas, he had to carry his own clubs, and he had to break 100 in all four rounds.
Lindgren won the bet, and apparently took home around $340,000. However, Lindgren has also run into some trouble with sports betting, as not long ago he was outed on the poker website 2+2 for failing to pay debts owed from a fantasy football league.
Andrew Pantling
Andrew Pantling, a former EPT Grand Final runner up and recent SCOOP winner, has always made lots of poker cash. But it is arguably trumped by his interest in sports betting, and Pantling is the Matchbook.com CEO and online sports book.
Tony Bloom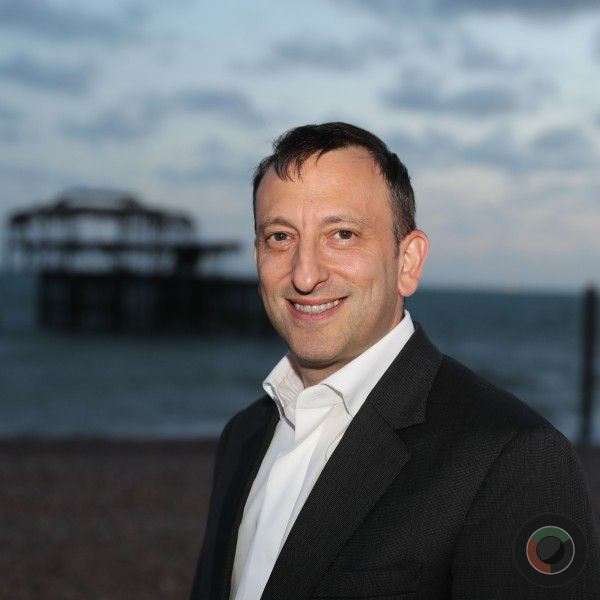 In reported live poker earnings, the Brighton-based Brit has $3.5 million, but it is dwarfed by his sports betting income. "Described as one of the" most influential soccer gamblers "in the world by the New York Times, Bloom is the controller of a sports betting syndicate that has made millions, enough for him to purchase and guide Brighton & Hove Albion football club to the Premier League.
Haralabos Voulgaris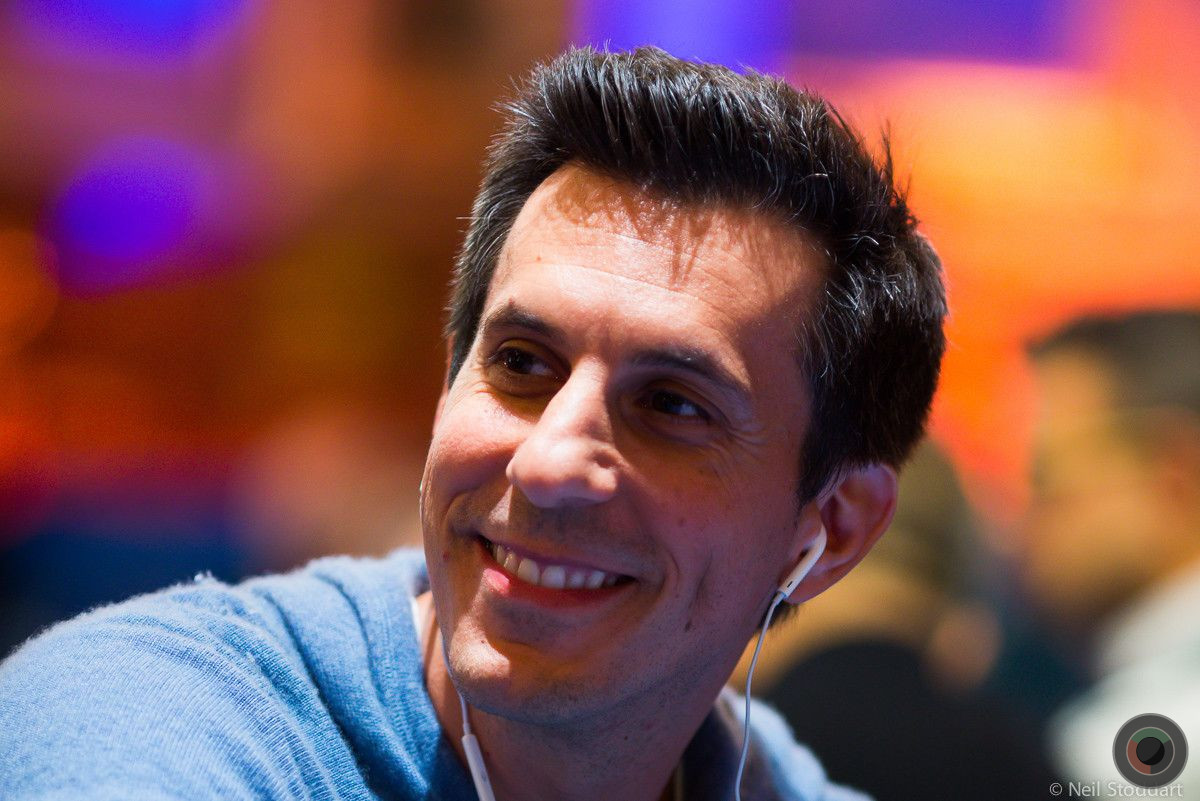 Haralabos Voulgaris (a.k.a. Bob), from the late 1990s to the early 2000s, made betting seem simple, taking advantage of inaccurate odds on total NBA points.
Bob made an absurd sum of money for a winning margin of almost 70% at one point over five years!
He uncovered a mistake in the pricing of the bookies, where the total points for the first and second half of the NBA games is precisely half of the total expected.
Traditionally, more points are scored in the second half of every basketball game as players use more fouls and time-outs, resulting in extra possessions and higher scores.
In the second half, especially when coaches Eddie Jordan, Byron Scott and Jerry Sloan were in play, Bob would take advantage of this edge, taking overs.
He read every move of those coaches, it was so easy for him that it was a joke and it resulted in him staking NBA fixtures over $1m USD on every given day.
He is also a good poker player. According to thehendonmob.com he has $3,091,797 in live tournament earnings. He took part in some of highest televised poker cash games (High Stakes Poker and Poker After Dark)
In 2018 he took on the role of Director of Quantitative Research and Development for the Dallas Mavericks.
The differences between poker and sports betting
While there are many similarities between poker and sports betting, there are also some key differences that you should be aware of.
Luck vs skill
Poker is a game of skill, where players can influence the outcome of the game through their decisions and strategy. In sports betting, however, luck plays a much bigger role, as even the best analysis and strategy can be undone by unforeseen circumstances such as injuries, weather conditions, or bad calls by referees.
Timeframe and variance
Poker and sports betting also differ in terms of timeframe and variance. In poker, the results of a single hand or tournament may not be indicative of long-term success, as luck and variance can play a significant role in short-term outcomes. In sports betting, however, the results of a single bet can have a significant impact on your overall success, as every bet represents a unique opportunity to win or lose money.
See more: The biggest sports bets ever: from high risk to high reward, Famous live poker stream players, Sports athletes who are also decent poker players
FAQ
Q: Is it common for poker players to also be sports bettors?
A: Yes, many poker players are also avid sports bettors, as both activities involve similar skills such as probability analysis and risk management.
Q: Can I be successful in both poker and sports betting?
A: Yes, with the right approach and strategy, you can be successful in both poker and sports betting. However, it's important to carefully manage your bankroll and stay disciplined in both activities.
Q: Should I focus on one activity over the other?
A: It depends on your personal interests and goals. Some players may prefer to focus exclusively on poker or sports betting, while others may enjoy the challenge and variety of both activities.
Q: How can I balance my time between poker and sports betting?
A: Set clear goals and limits for each activity, and prioritize your time accordingly. It's also important to develop a sound strategy for both poker and sports betting, and to stay disciplined and focused in each activity.
Q: Is luck a bigger factor in sports betting than in poker?
A: Yes, luck plays a larger role in sports betting than in poker, as even the best analysis and strategy can be undone by unforeseen circumstances such as injuries or weather conditions. However, with careful analysis and risk management, you can minimize the impact of luck and increase your chances of long-term success.