"Nick the Greek" is a very famous nickname that has become quite common, but Nikos Dandolas, a famous Greek gambler and known high-roller, was the very first "Nick the Greek". Nick's story, like most true high-rollers, was filled with massive wins, untold wealth, and then basically poverty. That just makes the story of Nick the Greek a little more interesting though!
His reputation as a world class gambler spread throughout Europe. In 1979 he was inducted into the Poker Hall of Fame for his many achievements, nearly thirteen years after he passed away.
Nick was also admired for his contribution to various charitable causes over the years addition to his excellent gambling skills. Nick once said,
"I play for the risk, not for the money. A trout fisherman fishes for sport, not for meat. This attitude creates mystery in the mind of the opposition. Nobody wants to put a mystery out of action. They want to see how it comes out."
In fact, Nick Dandolos was born in 1883 into an extremely wealthy family which at the time was very unusual. He also had the privilege of attending Evangelical College, and graduated with a degree in philosophy. Nick was shipped off to the United States at the age of just 18, where he was paid a $150 weekly allowance. That was a staggeringly large sum of money for the time. Despite living in Chicago quite comfortably, Nick upped his sticks to Montreal once more. He started betting on local horse races there and this in turn spurned his love of gambling.
Montreal
Horseracing was becoming increasingly popular during this time in Montreal and if you were visiting the city, it was almost inevitable. Soon after arrival, Nick walked for the first time on a racetrack and could feel the surge of excitement getting out of there.
It wasn't long before the introduction of Nick to Phil Musgrave, a famous canadian jockey who also knew one or two things about betting on horses. Nick easily kept on with his techniques and eventually became an expert in gaming, using the math skills he learned at school to help him assess what his odds were of winning a given bet.
He began using his grandfather's money to fund his gambling endeavours. Nick and Phil formed a partnership, working their bets off each other to make more money.
They collectively made over half a million dollars in less than a year which naturally made people think they were exploiting the system in some way.
To keep their reputations pure, and to avoid Phil losing his job, they decided that part ways would be in their best interest. Nick was passionate about gambling by this time and was not ready to give up that lifestyle, so he went back to American casinos to try his luck out there. To the surprise of Nick, he had found a lot of success, especially when it came to playing poker.
Nick toured the entire of America and visited every casino along the way. He has played in Illinois, New Orleans, New York cities and, of course, Nevada.
He was overwhelmed by all the choices he had when it came to gambling facilities, the first time Nick had experienced Las Vegas. He made sure that he first analyzed the chances and probability of winning in that casino based on their house edge and other key factors everywhere he was playing.
Casinos
Surprisingly enough, that hasn't stopped good old, Nick. By practicing and playing, Dandolos soon came back to it, and soon he had accumulated another huge fortune and quickly attracted a lot of attention at the casinos he would choose to play at. About this time around, he earned the nickname of "the Don't Pass Line Aristotle," owing to his good fortune at craps, and his degree in philosophy.
Nick claimed to have earned and lost his fortune about 73 times during his lifetime. He's also said to have won and lost $500 million overall somewhere in the region. Nick did not seem to care too much about losing all his money, either. He has one of his most famous quotes to say
"the next best thing to playing and winning, is playing and losing"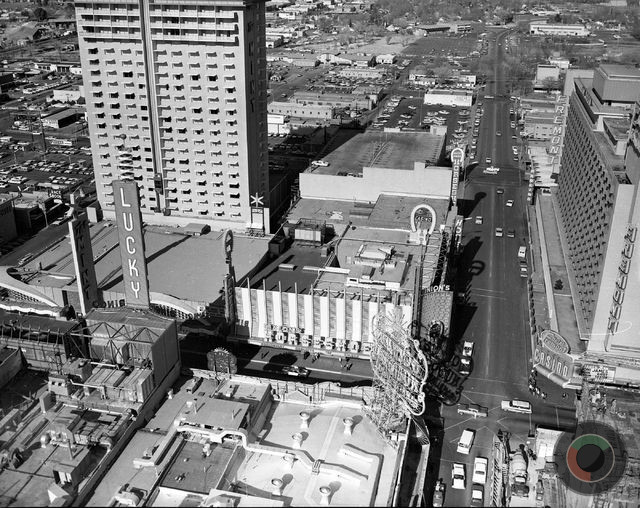 Nick was getting on in age in the late 1940's. He called up Benny Binion (owner of the Horseshoe Casino) in 1949 to seek assistance in finding an opponent for a one-on-one heads-up poker game. The match was made, with his adversary Johnny Moss, on the understanding that it would be played in Binion's Casino lobby, so that Binion could demand cash from the viewing public.
The two played each other over a five-month period, with breaks occurring only when the player's slept. They went back and forth, from one poker game to the next, sometimes shifting formats. Johnny Moss beat Nick Dandolos with a fif-card stud hand at the end of it all. This is when the Greek Nick spoke his most famous quote
"Mr Moss, I have to let you go"
before standing up and leaving the table. Moss is thought to have won Dandolos $2 million, though Moss himself said the amount was closer to $4 million.
One of Nick 's favorite playable card games is actually something you've never heard of: Faro. This Old Western card game is nearly extinct in today's culture and it will surely not be a popular game to have any local casinos being played at.
When it came to this game, Nick was extremely optimistic in his talents, and it was no shock to learn that he asked Carl Laemmle, the legendary film director, to financially back him up for a three-month Faro tournament. Luck was certainly not that whole tournament on Nick's side and he ended up losing all the money Laemmle had.
Nick was also asked to compete in both the luxurious Flaming Resort and the Thunderbird Resort against an up-and - coming professional gambler named Ray Ryan. They played 5-card stud poker and lowball draw for more than 15 days straight before they agreed to call it quits.
Many people find it impossible to believe this competition actually took place but the reports were verified by many witnesses. Dean Martin and Jerry Lewis played at the Flamingo at the time this tour took place. Dean 's wife Jeanne Martin said she used to watch them play while she was swimming at the beach. When their two week session on playing was over, Nick lost more than $500,000 in what he was sure would be an easy win.
Nick learned after doing a little research that Ray had recruited someone to hide on the building's roof in such a way that he could see Nick's hole cards and then send the information back to Ray through a small handheld transmitter.
Mafia connections
Nick was angry to believe he may have been fooled, and by contacting his old friend and prominent mobster, Caifano, he turned to the Mafia for help. Though just five feet tall, Caifano was very intimidating, known to many as "The Enforcer."
Caifano and a few of his accomplices hunted Ray down without hesitation and roughed him up a bit to convince him to pay Nick a portion of his winnings back.
This incident caused the police to capture Caifano and throw him into prison on a ten-year sentence for fraud and extort accounts.
Rumor has it that Nick managed to get back most of his money and nobody dared to cheat him again.
Urban legends
A variety of urban legends have spun around Nick the Greek. One is that he has had the chance to accompany Albert Einstein around Las Vegas. During Einstein 's tenure at the Princeton Institute for Advanced Studies, he supposedly did this. He reportedly presented the mathematician as "Little Al from Princeton" so that Einstein should not be teasing his poker friends for being a scientist.
Many local stories say Nick the Greek has raised $1 million against a Texan. Feeling exhausted after a long session of poker, Nick has apparently called the game to an end. The Texan asked whether Nick was chickening out and then Nick set down a deck of cards, shuffled them and asked whether the Texan wanted to play double or leave high card wins. Suffice it to assume, if the story is real, the Texan is leaving.
The end of the journey
Nick had given one last unforgettable quote before he died. Dandolos was pretty bankrupt in California, and playing a $5 limit draw. When asked by another player how Nick the Greek, who could once play for millions, could now be playing for small stakes, Nick reportedly replied, "It's still action, isn't it?"
Nick's love of gambling (win, lose or draw) has been long remembered after his death, which occurred on Christmas Day in 1966. He was awarded a posthumous entry into the Poker Hall of Fame in 1979.
See more: From the streets to the tables: the rise of Johnny Moss, Benny Binion - gambling legend and convicted criminal
FAQ
Q: Who was Nikos Dandolos?
A: Nikos Dandolos, also known as Nick the Greek, was a famous Greek-American professional gambler who gained notoriety for his high-stakes poker games in the mid-20th century.
Q: What was Nikos Dandolos known for?
A: Nikos Dandolos was known for his legendary high-stakes poker games against other professional gamblers and celebrities. He was also known for his larger-than-life personality and extravagant lifestyle.
Q: How did Nikos Dandolos get his start in gambling?
A: Nikos Dandolos started gambling at a young age in Greece, where he was born and raised. He became an expert in several different games and eventually made his way to the United States, where he began playing high-stakes poker.
Q: What were some of Nikos Dandolos's most famous poker games?
A: One of Nikos Dandolos's most famous poker games was against Johnny Moss in 1949, which lasted several months and became known as the "Biggest Game in Town." He also played against other famous poker players, including Doyle Brunson and Benny Binion.
Q: How much money did Nikos Dandolos win and lose in his gambling career?
A: It is difficult to estimate the exact amount of money that Nikos Dandolos won and lost in his gambling career, as he played in many private high-stakes games that were not recorded. However, it is believed that he won and lost millions of dollars throughout his lifetime.
Q: What was Nikos Dandolos's personal life like?
A: Nikos Dandolos was known for his extravagant lifestyle, which included gambling, drinking, and partying. He was married twice and had several children, but he was also known for his many romantic affairs.
Q: What is Nikos Dandolos's legacy in the world of gambling?
A: Nikos Dandolos is remembered as one of the most legendary and influential figures in the world of gambling. His high-stakes poker games set the standard for modern professional poker, and his larger-than-life personality continues to inspire and fascinate gamblers and non-gamblers alike.